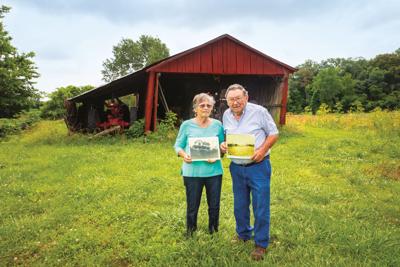 By Ashley Rice
Registration is now open for farm legacy seminars hosted by Illinois Farm Bureau and COUNTRY Financial.
The seminars will provide farm families with information and questions that are essential to legacy planning, in order to allow them to keep their farm in the family.
Illinois family farm native, Ron Hanson, Ph.D., University of Nebraska-Lincoln Harlan Agribusiness professor emeritus, will be the keynote speaker.
An expert on farm legacy planning, Hanson has worked with farm families for more than 40 years in addition to his 46-year agribusiness and student-advising career.
The seminar details are as follows:
Feb. 25 at 5 p.m., Hickory Grove Banquet and Conference Center, Rochelle;
Feb. 26 at 5 p.m., I Hotel and Conference Center, Champaign; and
Feb. 27 at 5 p.m., Kokopelli Golf Club, Marion.
"During my 40 years of counseling with family farming operations, I can trace every family failure (these family members are no longer farming together today) to one of seven mistakes," recalled Hanson. "These failures between family members did not result from farm production/business failures or even financial troubles, but the inability of the family members to effectively communicate and work together in a team effort approach in their farming operation. Identifying and avoiding these common mistakes can lead to a more productive family workforce with a greater degree of harmony."
Click here to register.
This story was provided by FarmWeekNow.com.